Directions
Pole Dance Factory Amsterdam can be found in the Kauwgomballen studio's on the Kauwgomballenfabriek ("Bubblegum factory") terrain and is easily accessible by car and public transport. When you enter the terrain, you'll pass the Febo snackbar on your right hand side. At the Y-junction you'll continue on the left street. There is plenty of parking space where you'll pay €0,10 per hour until 7 PM and after that it's free of charge.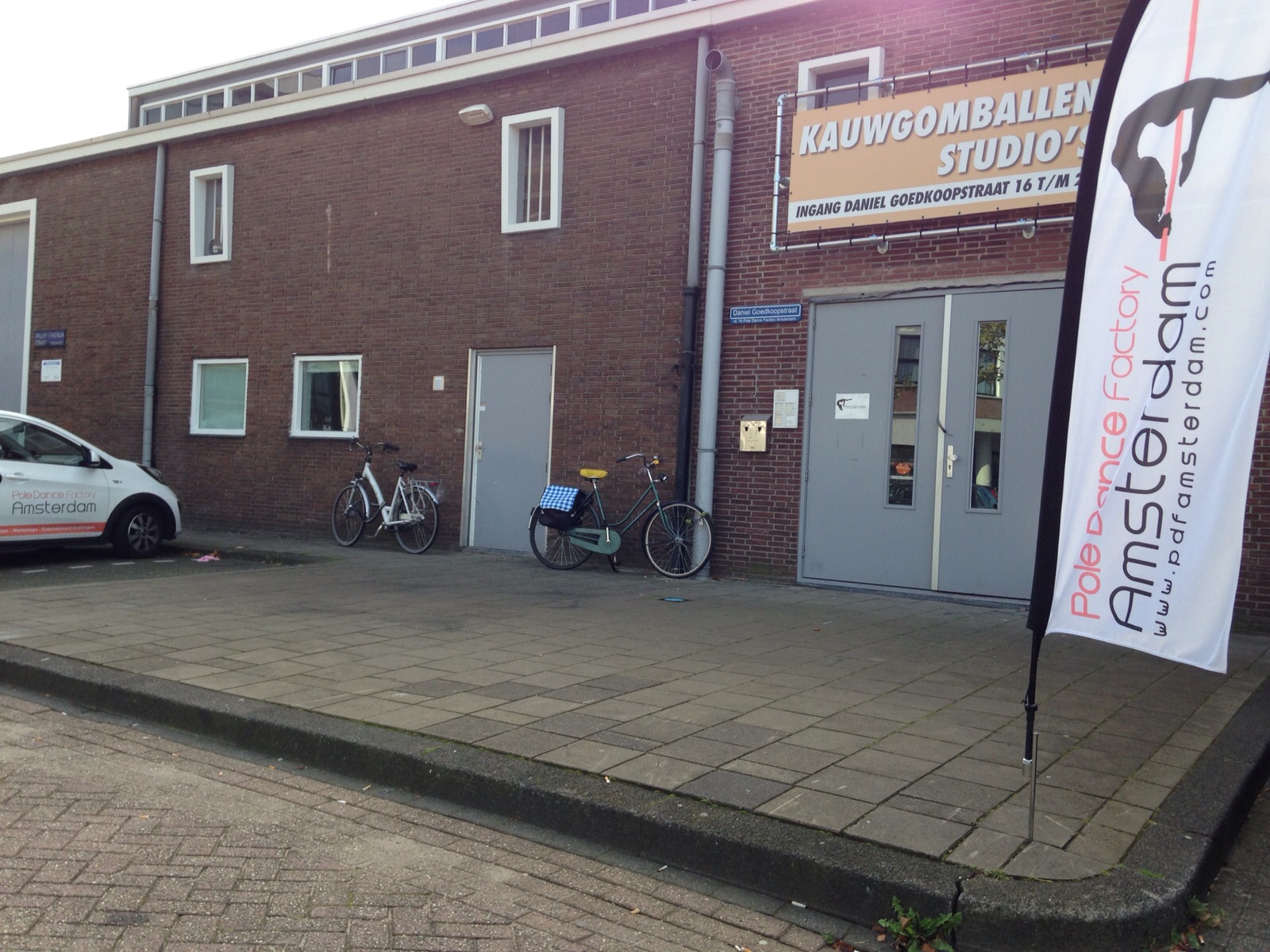 Car
From the A10 highway you'll take the S-111 exit "Industrieterrein Amstel Business Park". After taking the exit you'll take a left turn at the traffic lights onto the Johannes Blookerweg. At the next traffic lights you'll take a soft turn left onto the Marwijk Kooystraat. Then you'll pass underneath the train tracks, take a right turn at the traffic lights and then pass underneath the tracks again. Now the Kauwgomballenfabriek is on your left side.

Public transport
Pole Dance Factory Amsterdam is located on walking distance from subway stations Overamstel (line 51) and Spaklerweg (line 53).